5 Unlikely Celebs Who Love Weed
California and Hollywood are known for their cannabis consumption. However, we have the list of the most unlikely celebs who love weed.
Celebs who love weed: Snoop Dogg and Tommy Chong are just a couple of the widely known celebrities who are crazy about cannabis, but as legalization expands across the U.S. there are some secret cannabis connoisseurs who are coming out of the "green closet".
So, do you want to know who in Hollywood is crazy for cannabis? Here are five unlikely celebs who love weed:
Jennifer Aniston
"Rachel" from Friends kicks off our list. That's right—the former television icon turned movie star loves to partake in the benefits of marijuana. "I mean, I enjoy it once in awhile. There's nothing wrong with that. Everything in moderation," Aniston confessed in an interview with  Rolling Stone.
Oliver Stone
Great directors make great movies. Sometimes, they love to smoke some great ganja, too.
In this interview with Herb, actor Joseph Gordon-Levitt revealed that he bonded with Oliver Stone over both war and weed.
"We watched a movie together, a great war movie actually. The first time Oliver and I got stoned together we were talking about war stories. I asked him about Vietnam and he started telling me about it and then we started talking about war movies," Gordon-Levitt said.
Morgan Freeman
Morgan Freeman is a Hollywood icon. So much so, you already automatically read memes of him in his distinguished voice. But did you know he's a huge fan of marijuana, both for treating his fibromyalgia and for recreational use?
"Never give up the ganja," he says.
Frances McDormand
Don't let her conservative, motherly nature in films such as Almost Famous fool you… MCDormand  is yet another celeb who loves weed.  loves her some pot and is a recreational marijuana smoker. In fact, she was even on the cover of "High Times" in May 2003.
Dawn Wells ("Mary Ann" from Gilligan's Island)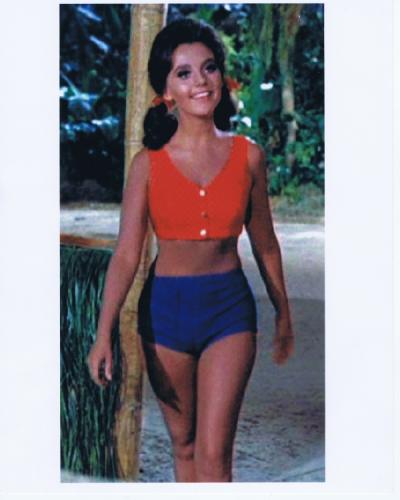 Mary Ann? More like Mary Jane. Here is another celeb who loves weed. Admittedly, this one's a bit of a bonus. Back in March 2008, then 69-year-old Dawn Wells of Gilligan's Island fame spent five days in jail for possession of marijuana in her vehicle. While Wells swears it wasn't hers, the arresting officer says differently:
"I exited my patrol vehicle and immediately was able to smell a strong odor of burning marijuana," Deputy Joseph Gutierrez alleges.
Hey, you do you, Dawn. Nobody here's judging.  
Comments for 5 Unlikely Celebs Who Love Weed